Audacity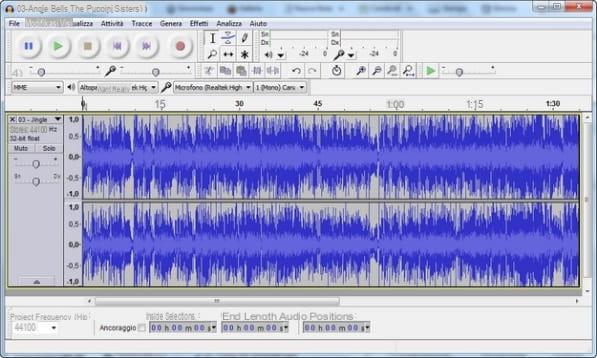 It is probably the best free (and open source) program for create and edit music in digital format. It has graphics structured in graphs that allow easy navigation within the tracks and a very wide range of effects that allow you to adjust (volume, tempo, equalizer, etc.) or transform (flipping, phaser, voice removal, etc.) the songs selected.
It supports WAV and MP3 files but to save songs in compressed format it requires the installation of an additional free plug-in called LAME MP3. Download from here.
Adobe Audition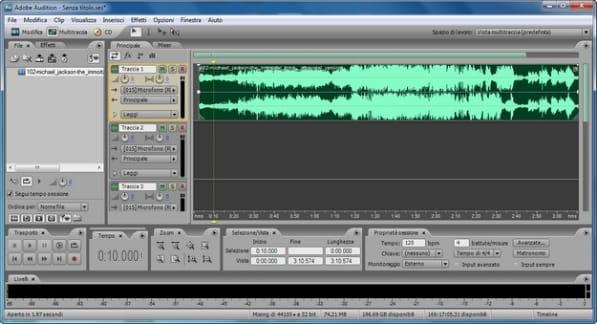 It is one of the most famous programs for creating music in the world. Being a professional solution based on the old Cool Edit Pro, it offers all the tools and functions that can serve professionals for record, process audio in multi-track mode, edit and correct songs down to the smallest detail.
The full version of the software is quite expensive but there is a free trial version available that can be used freely for 30 days before purchase. Download from here.
Kristal Audio Engine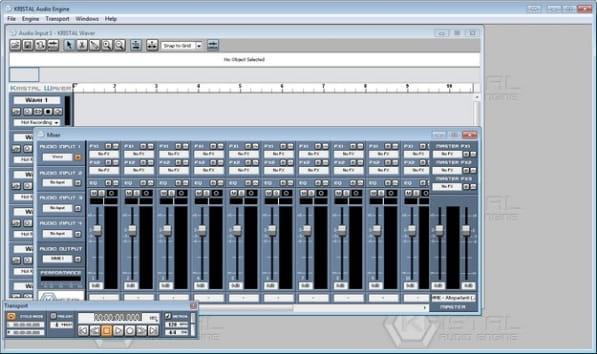 A free program for creating, recording and processing multi-track audio. It is not very intuitive at first glance, but after studying its structured interface in graphics and panels for adjusting audio channels it turns out a software rich in resources.
The software can be used free of charge only for non-commercial purposes, it is an excellent solution even when you want to mix multiple music tracks together. Download from here.
Microsoft Songsmith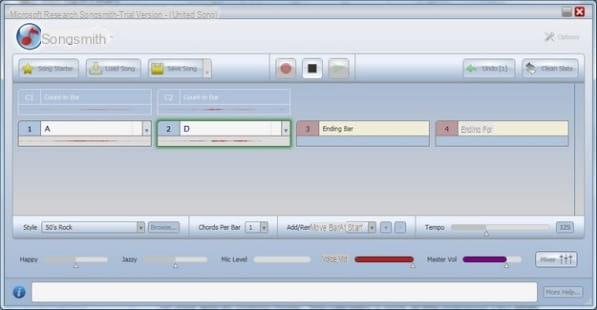 A very special software that intelligently creates music based on the user's song. To simplify the concept, imagine that you have a karoke on the contrary in which it is not the person who has to follow the backing track but the backing track (chosen when starting the software) to follow the person's song.
The program is paid but a free 6-hour trial version is available. Not much, but enough to test the full potential of this tool. Download from here.
Sony Sound Forge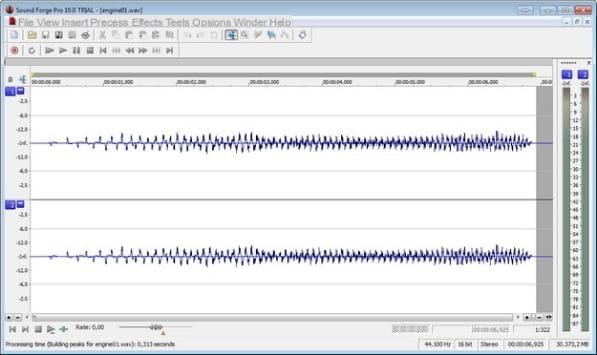 Another highly professional solution for audio-music workers. It supports all major audio file formats but also videos and allows you to edit songs in multi-track mode also using different equalizers.
The program is quite expensive but a free 30-day trial version is available. Download from here
VirtualDJ Home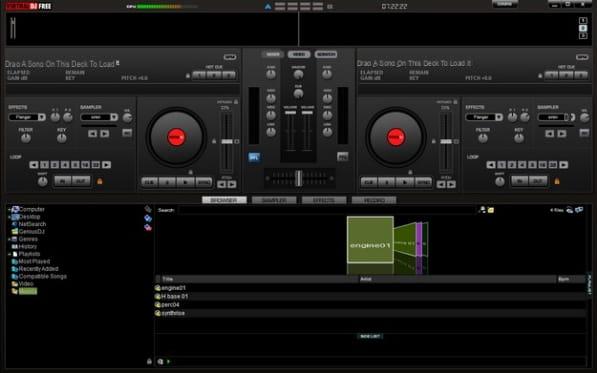 The free version of one of the most famous programs in the world for create and mix music. Its full-screen interface represents a real DJ console through which it is very easy to create new music.
Clearly, it is not possible to use this version of the software for commercial or profit-making purposes. For that you have to resort to the paid version of VirtualDJ which also includes other advanced functions. Download from here.
Programs to create music