How to create a website for free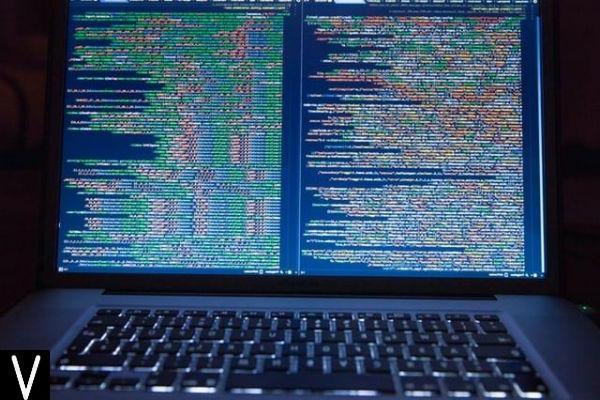 Before we see in detail how this is possible create a website for free, a premise is necessary: ​​there is more than one tool for the free creation of a website. In fact, you need to understand at a theoretical level what a website is, and what are the main tools that you can use to create a website for free.
So what is a website actually? Also called the Internet site, the website is a set of virtual pages that are connected to each other. In practice, an Internet site is a set of online documents related to each other by means of keywords. One of the main features of a website is that it is hosted on a web server.
In fact, the creation of a website goes through a hosting (which can be free or paid) that will host the website on a server, forwarding the access request when someone types the URL address through a browser. To reach a website, you must therefore know the URL of the domain name. To give an example, to reach my website, you will have to type www.configurehow.com in the search bar.
There are several tools to create a free website: first of all is the use of a CMS (Content Management System, in your language content management system). The CMS is software that will form the basis for your website, a bit like its foundation. Among the different famous CMSs, the one that I consider the most popular, simple to use and to customize is WordPress.
The second most used tool for building a website requires using an online website builder tool, hosted by a proprietary website. Unlike a CMS like WordPress, this tool is designed to be easier to use and no computer and / or technical knowledge is required.
Alternatively, for create a website for free you can manually install the CMS you want to use and take advantage of the services offered by companies that offer free domain and hosting. The latter option is clearly designed for those with greater technical familiarity or for those who want to learn how to take the first steps in creating a website independently, by carrying out a complete customization. In this guide I will then explain to you how to create a website for free, through the three tools listed: WordPress CMS, website builder tool, and through the free hosting service.
How to create a website for free (WordPress)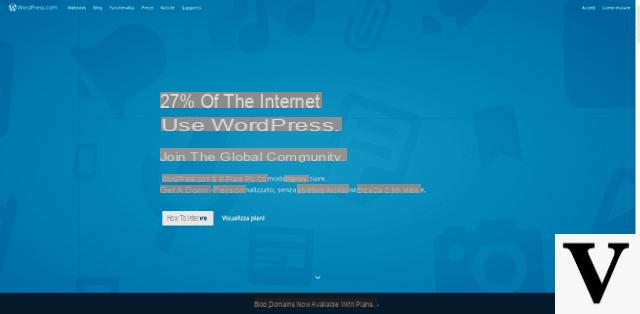 So let's start with the explanation of how you can create a website for free, through the first tool: the free CMS WordPress.
WordPress is a free CMS service and you can also take advantage of the free hosting space offered by the WordPress.com site. Obviously the website you are going to create will have basic features and there will be some limitations. Just to give an example, your site will not be able to have banner ads. Also, the website domain you are going to create will be [your chosen name] .wordpress.com. In any case, if this is the first time you create a website with WordPress, you will see that you will be satisfied with the service offered.
To create a free website on WordPress.com, go to the main page of the site and click on the button How to get started. On the page that opens, fill in the form in detail: type the name you want to assign to your website in the text field and select the items that will allow you to create a free website. Then proceed with the registration indicating the username Password and l 'email address which you will use from now on to access your website in the respective fields. Check that you have filled in everything correctly and then press the button Create my account. You will have completed the registration of your free website.
How to Create a Free Website (Proprietary Service)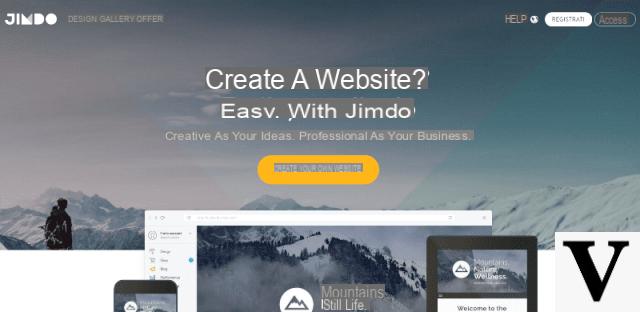 Alternatively, I want to tell you how you will be able to use the online website builder tool through the web portal Jimdo. The strength of Jimdo is undoubtedly its ease of use as well as customization. Jimdo indeed offers an online tool for create a website for free: you will be able to create your website in a few clicks, directly from the browser.
Do you want to create your own free website with Jimdo? Then go to the Home Page of the site and press the button Subscribe. The first thing you will need to do is choose the theme for your website, selecting one of the available ones. The next step will be to actually register your account: then enter yours email address it's a Password of your choice to be associated with the account and check the verification captcha by clicking on the button I start right away.
Once you have registered on the website, you will finally be able to enter the initial phase of creating your website: you will have to indicate the name you want to give to your website. In fact, I remind you that the free website you are going to create will present the address http: // [yourname] .jimdo.com (instead of [yourname] there will be the domain name you have chosen).
As for the aesthetic customization of the website, with Jimdo you will have several themes available. You can independently choose the theme you prefer and the one that best suits the website you want to create. Jimdo also offers you a full-bodied integrated editor, through which you can edit every single element of your website.
How to create a free website (free hosting service)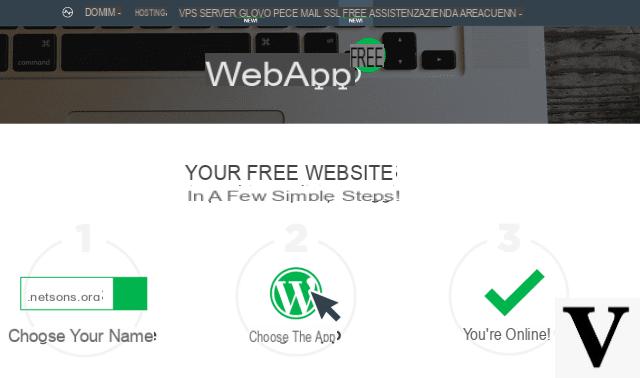 One of the most used tools for creating a free website involves the use of a free hosting service with CMS to be installed manually. In this case, however, you will be required to have technical skills, as well as a little practicality with the computer. The service of creating a website for free with free hosting, despite being designed for a wide audience, it will still ask you to perform some basic configurations for the creation of your free website.
What differentiates most hosting services from online creation systems for pre-configured websites is the ability to customize your website in an extremely complete way. Using a hosting service is therefore highly recommended in case you want to improve your computer skills or if you want to take your first steps in creating websites.
With this in mind, free hosting services will offer you the opportunity to create a non-profit website with limited traffic and bandwidth. In this way you will be able to practice creating websites and, in case you later want to rely on a professional figure for the creation of a new website, you will have already had the opportunity to get an idea of ​​what your needs are.
Having said that, I can explain to you how to create a website for free, using a free hosting service to create a website. One of the most popular sites that offer a free hosting service is the web portal Netons.
If you want to start creating your website for free, using Netsons, you will first have to go to the official website of the service and then press the button Try your web app hosting now. Through the next text box you can then type the name of the website you want to create: you will have a third level domain of the type [yourname] .netsons.org (instead of [yourname] there will obviously be the domain name you have chosen).
To continue with the creation of your website you will then have to press the button Check availability to check availability for the chosen domain name. Subsequently, to continue, you will need to indicate which CMS application you wish to use. You will have a number of popular CMSs such as WordPress or Drupal, just to give an example. Select one of the available Web Apps and then press the button Continue with the order.
Proceeding with the creation of the website you will be asked to register with Netsons, through the button Subscribe. Then enter all the required information such as email address, password but also mobile number and residential address. The data entered during registration will be used if an invoice is required for any additional services purchased. You will need to be patient, the registration procedure may seem a bit long but it will be worth it in order to create your website for free.
If you have reached this point, and have carried out all the steps indicated correctly, then you will have successfully created an account and you can proceed on a technical level with all the procedures for creating your free website.
How to create a website for free