How to create a free website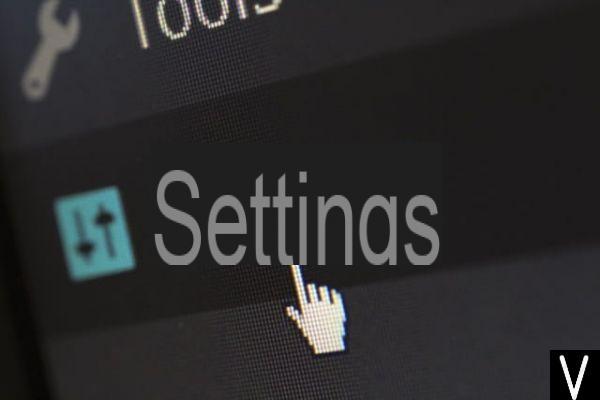 Before addressing the topic of website creation, I want to give you just a small premise: I want to clarify your ideas on what a website actually is and what are the tools you can use to create one for free.
In simple terms, a website (also called an Internet site) is a set of web pages that are related to each other, as if it were a series of online documents located on a web server. of a website goes through a hosting (what can be free and payment) that hosts the website on a server and that forwards the access request when someone types the URL address through a browser. From this point of view, therefore, you can understand that to reach an Internet site, you just need to type the URL of the domain name. For example, to reach my website, just type www.configurehow.com in the search bar.
Websites generally have a number of structures in common: they consist of a domain that can be customized. Websites also feature a Home Page, a main page that represents a kind of business card of the website and from other secondary pages that can be visited from the Home Page.
The first way to create a free website is to use CMS. CMS stands for Content Management System, in your language it is translated as content management system. The CMS is in fact a software that will allow you to create an Internet site and configure it. There are several famous CMS but the most popular and easiest to use is surely WordPress.
create a free website you can also use an online service with Proprietary CMS: in this specific case no computer skills are required. The free website with proprietary CMS is already preconfigured and you will only have to dedicate yourself to the aesthetic customization of the website.
Alternatively, for creating a free website you can use one of the systems offered by some companies that offer domain e hosting free, giving you more customization options. In this guide I will explain in detail how to create a free website through the three ways listed above: WordPress CMS, proprietary CMS and free hosting with free domain included.
How to create a free website (CMS)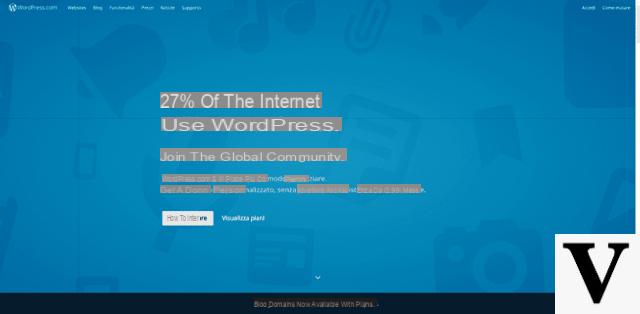 If you want to create a free website with CMS, the best choice is definitely WordPress. Among the CMS platforms, WordPress is one of the most used. Its strengths? It is free, functional and can be fully customized through the use of plugins developed by third parties as well as thanks to the numerous themes available.
for creating a free website with WordPress, you can use the space offered by the WordPress.com site. Clearly, since this is a space offered completely free of charge, there will be some limitations such as the inability to insert advertising banners. In any case, if you have basic needs, creating a website with WordPress CMS is certainly very good. However, keep in mind that the domain of your blog created with WordPress.com will be [your name] .wordpress.com.
The first step to create a free website on WordPress.com is to connect to the main page of the site and click on the button How to get started. On the page that opens, fill out the form that is proposed to you by typing the name you want to assign to your website in the text field, selecting the items that will allow you to create a free website. Then you can proceed to register by indicating the username Password and l 'email address you want to use to access your website in the respective fields. Make sure you have filled in everything correctly then press the button Create my account to complete the registration of your free website.
If you want to learn more, you can read my guides on how to create a blog with WordPress and how to manage a WordPress blog.
How to Create a Free Website (Proprietary Service)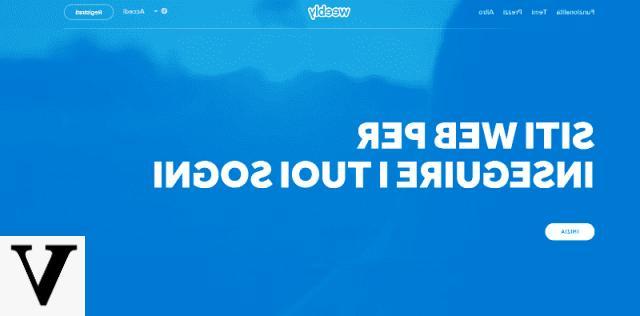 As an alternative to using WordPress, you can create a free website using the service offered by Weebly. The strength of Weebly is given by the extreme ease of use and customization, a tool for creating a basic website that you can use comfortably from the browser.
If you want to create a free website with Weebly, the first step you need to take is to go to the Weebly home page. Once on the official website click on the button Start to register. You can fill in the fields displayed by entering yours full name, your email address it's a Password of your choice to be associated with the account you are about to generate. Alternatively, you can also register for Weekly using your Facebook or Google account. Doing so is very simple: you just have to click on the appropriate buttons related to the social profile.
Once you have registered with Weebly you will be able to proceed with the creation of your website. I remind you that your website will present the address you chose during creation such as http://yourname.weebly.com (instead of yourname there will be the domain name you have chosen).
As for the customization of the website you will have different themes available, choose the one you like best and that best suits the theme of the website you want to create. When you've chosen your favorite theme, you just need to click on the button Start editing.
Weebly also offers a built-in editor that allows you to edit your website without worrying about making mistakes. You can customize and modify it as you like. All the elements in the editor are customizable and you can also install apps to activate additional features. For example, you can create text boxes, maps, contact or newsletter registration forms and much more. Once you have made all the changes, all you have to do is publish your site. Weebly integrates a number of wizards that will help you create and get your website online, you can't go wrong.
How to create a free website (free hosting service)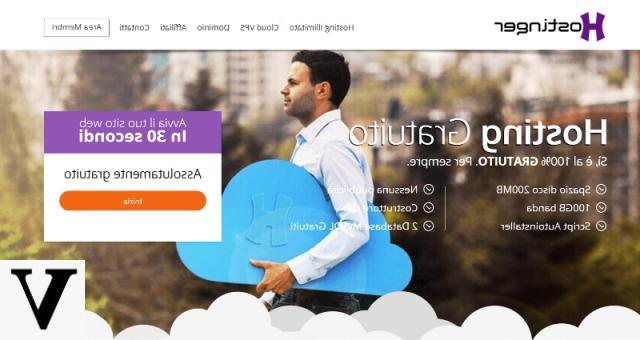 As I mentioned at the beginning of this guide, one of the methods you can use to create a free website is to use a service of free hosting. Unlike the services listed above, using a free hosting service requires a minimum of practicality with the computer and with the world of the Web. Although these services are designed to adapt to all needs, you will be required to make some basic configurations for creating your free website.
Most of the free hosting services are in fact designed for those who already have the basics and want to improve their computer skills. In fact, free hosting services offer the possibility of creating a personal non-profit website with limited traffic and bandwidth. I therefore highly recommend using a free hosting service if your ultimate intent is to have a professional website. The free hosting service will in fact give you the possibility of create a free website in a completely autonomous way and you will be able to get an idea of ​​what your needs are. In this way, if you later want to rely on a professional figure for the creation of a website, you will have already experimented with the possibilities offered by the world of the Web and you will have certainly had the opportunity to get an idea of ​​what your needs are.
If you then want to use a free hosting to create a website, I can point you to my guide on the subject. There you will find many solutions suitable for the purpose.
How to create a free website